Globtrade offers traders the opportunity to create key strategic partnerships without conventional difficulties. By partnering with us, clients are able to utilize a strategic supply chain system, which has been in place for over a decade. In a global market, it is the management of the supply chain that allows a company's profitability to be sustained over time. The best supply chain strategy is flexible and allows competitive moves to be made in response to changes in markets while reducing the reaction time to any change made.
To ensure that every producer, supplier and manufacturer is able to enter and trade in an international market, Globtrade has made many business connections. By partnering with professionals to cater to selective industries such as  technology, food, medical, food supliment,  textile, Wood Product, agriculture, construction, mining & metals, chemical, energy, as well as other sectors that can supply bulk goods on a long-term basis to meet our secured Buyers' increasing demands.
Our international trade experts have the experience to comprehensively understand unique business needs and supply clients with the commodity, product or service required. Globtrade has personal contacts with producers, suppliers, and manufacturers, allowing our supply chain to overcome any logistical issues involved.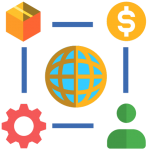 International Sourcing Specialists
With trade representatives based in different countries, and International Sourcing Specialists (ISS) traveling to our clients' locations, we ensure that client expectations are met, and our processes of supply and demand become more streamlined.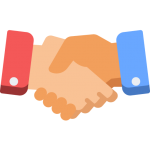 International Strategic Partnerships
The versatility of our experts and their experience in the commodities & products trade market allows Globtrade to establish business relationships and strategic partnerships with businesses throughout the world.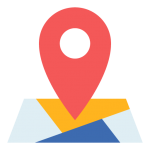 Located in the United Kingdom.
Globtrade is incorporated in the United Kingdom. The business world of today is complex and bound by a myriad of laws, as such contracts become a necessity.
Globtrade ensures that its business dealings are formal, and professional, with all contracts established through its legal representatives. This ensures that every trade partner is satisfied by the services rendered. This also ensures that all negotiations, terms & conditions, and contracts are legally binding without any discrepancies.
If you have any questions as to the legal standing and professional business conduct of Accord Global Trade, please Contact Us.
Or send mail or Fill Contact Form to: